6U Division
This should be a competitive division but the the best team is Central Dekalb. They needed last year as the number one team in the state and this year they picked up last years 6U B2C Player of the Year finalist in their backfield. Kingman Green Machine from Maryland always plays very good football as they have been very successful. Last year their 8U won the Autism Bowl.
Welcome All has a veteran coach who should have his kids ready to play. Tri County Hurricanes are building a nice program. First time their 6U will be in the spotlight, we shall see how their coaches respond.
Prediction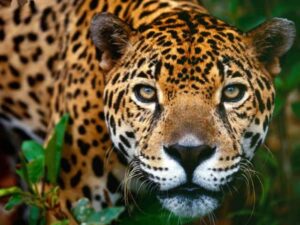 Central Dekalb beats Kingsman Green Machine in the championship 21-0
7U Division
There are 4 very good teams about to take the field. Cascade, Central Dekalb, North Henry and Jonesboro. All four teams could win it. All four teams have their strengths. Cascade has a coach that has been doing it for a long time he knows how to motivate players in that age group. Central Dekalb is known for their defensive line, last year they had close games with all the top teams including a 7-6 loss against last years state champs Welcome All Panthers. North Henry had talent last year, now those same kids have a year up under their belt. With good coaching on the sideline they are the sleeper to win it. Jonesboro is a very good team that hits very hard. They might be the best team in this group and with all the changes that went on they might be one of the top four teams in the state.
Prediction

Jonesboro defeats Cascade in the championship 13-6
8U Division
Many people believe that Marshall Bison is one of the best teams in the country. Many people Ben Hill is one of the best teams in the south, well something has got to give as both teams will have their chance to meet up. Marshall Bison will look to bring their brand of football to run through the Autism Bowl. GA Supreme is a an underrated team but they continue to get better and better every year. Thats a true reflection on the coaching thats going on over there.
Prediction
Marshall Bison defeat Ben Hill in the championship 13-12
9U Division
Hapeville and Fayette look to put on a show in the 9U Division. Both teams are looking to win their league and this is where they will kick off their 2015 season against each other.
Prediction

Fayette wins championship over Hapeville 14-6
10U Division
This is the best division in the B2C Autism Bowl. North Henry, Atlanta Vikings, College Park and Jonesboro could all not only win the B2C Autism Bowl but they have a great chance at making a run for the B2C State Championship. North Henry is excited about a player they feel reminds them of former B2C Offensive Player of the Year Chris Rodriguez, better known as #0. They believe in the kid so much that they gave him the same number….WOW! Atlanta Vikings are led by the gen eral Coach Jermyn Wright. They have some good pieces and as always Coach Wright team will be physical and athletic. Jonesboro is a team that everyone wants to see, Clayton County has been producing major athletes as of late. Cam Sutton, MJ Walker, Zerrick Cooper and Charles Wiley, that's just to name a few of the players that are considered some of the best players in the country in high school and college. So one thing we know for sure is that Jonesboro will have crazy talent on take the field and with Coach Banks on the sideline, it's very possible that they could win it. This year also marks the return of one of B2C favorite team and that is the old Ben Hill team, who is now playing under College Park. They are one of the most disciplined and physical teams in the country. They literally don't stop hitting till the whistle blows.
Prediction

North Henry defeats Atlanta Vikings 21-7 in the championship.
11U Divison
The legend returns to the sideline after flirting with retiring as Tim Wynn patrols the sideline once more to lead a very talented Vikings team. They will start it off on showcase night against probably the #1 team in the state the Central Dekalb Jaguars. The Jags have a had a lot of turnover this offseason so it will be interesting to see how they start the season off. Union City might be the sleeper team as they continue to get better and better each year. Tri County has arguably the best fan base in the southeast. Each game the Hurricanes are going to play all four quarters.
Tri-County Hurricanes beats Atlanta Vikings 20-14 in overtime in the championship game.
12U Division
Two of the best teams in the Southeast go at it. Fayette is as good as it gets on offense with last years B2C Offensive Player of the Year Cam McDowell. This year he will take the next step in his evolution at the Quarterback position. Cam was already accurate and made good decisions with the ball. Now he will do it more consistently, especially with the new additions they have outside. If a team plays them and puts two safeties high that is when park legend Shaq Ancrum can make them pay. Hapeville is very good on defense and they all follow the 6ft tall DE Zavier Carter. Last year Carter had a phenomenal season as he was named the B2C Defensive Player of the Year for 11U. Now a year later he has gotten really, really good. Hapeville looks to start off the season right as they try to knock off the #1 ranked team in the state.
Predictions

Fayette County defeats Hapeville Hornets 20-14 in a classic in the championship game.