12U Division
1. East Cobb Astros
2. East Cobb Colt 45's
3. 643 DP Cougars
4. Team Elite Prospects
5. GA Bombers (Hudson)
EC Astros look good right now as they have been playing at a high level.  They usually find themselves in the championship every tournament they go to.
13U Division
1. East Cobb Astros
2. Team Halo
3. 643 DP Cougars Sterling
4. Team Elite Prospects
5. Homplate (Kearns)
Team Elite won the Perfect Game against a EC Astros.  EC Astros beat their rival Team Halo convincingly.  With that being said East Cobb Astros now take over the number one spot as the team to beat in GA.  Team Halo is more of the nationally known team and will be coming for their top spot.
14U Division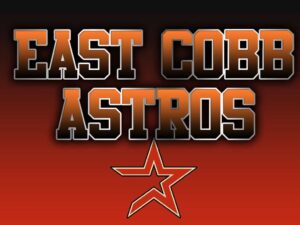 1. East Cobb Astros
2. GA Jackets
3. Team Elite
4. GA Roadrunners
5. Homeplate (Thompson)
Everything pretty much remains the same since the last rankings as GA Jackets, Team Elite, GA Roadrunners and Homeplate have all played well.  EC Astros are still the team to beat.
Honorable Mention: 643 DP Cougars